Helicopter lift
The helicopter allows companies to save time on difficult construction sites such as here during the installation of wire mesh in the context of securing cliffs. It allows access to areas not or not easily accessible by other means.

Aerial shots
Thanks to the helicopter and our experience, we will take you as close as possible to the subject you wish to photograph or film.
The AS350 B2 squirrel is the ideal tool thanks to its manoeuvrability, the possibility of installing the latest generation heavy equipment and its autonomy. Very often used during sporting events such as Hawaiki Nui or Tahiti Pearl Regatta but also to promote the beauty of our islands, it knew how to show all its effectiveness.
Firefighting
Thanks to the control of our pilots and the system allowing a reloading of the water pocket in less than 10 seconds, the helicopter proves to be a particularly effective means in the fight against fires. Being able to reach hard-to-reach areas and precisely target the households to be treated, it is a valuable aid to ground teams.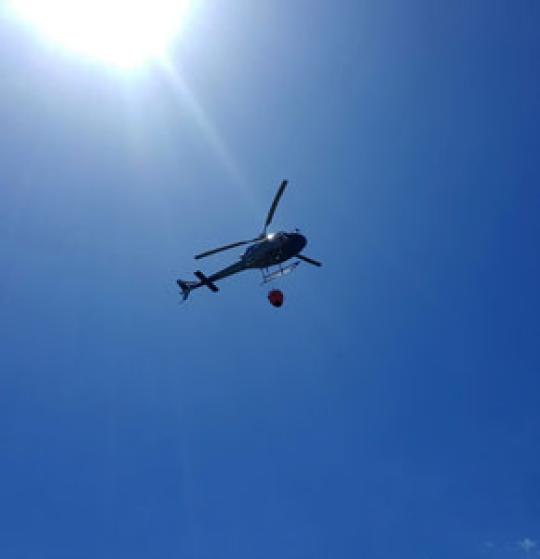 Contact us for your quote request
Need help ?
Tahiti :
North area of Tahiti Faa'a Airport
BP 60026
98 702 FAA'A - TAHITI
French Polynesia
Bora Bora :
Pago dropzone
98 730 NUNU'E - BORA BORA
French Polynesia